- Redline's Debut Album Included Among a Select Group Considered to be the Top A Cappella Picks of 2012 -
The Recorded A Cappella Review Board (RARB) has awarded Inbound an Honorable Mention as part of its 2012 Picks of the Year! Reviewer Nick Anderson-Frey remarked:
"Inbound … flows in a coherent, cohesive way that few other a cappella albums achieved this year. The men of Redline sing their hearts out, and solid arranging and top-notch production … [make] Inbound my second-favorite a cappella album reviewed this year."
We are thrilled to receive this honor, and we thank the RARB staff for their thoughtful review of Inbound. Check out the review HERE.
Oh, and if you haven't yet gotten your copy of Inbound, you can purchase it on iTunes or through our website, or you can stream it on Spotify!
---
---
Hanukkapella: How "The Menorah Hora" Came to Be
by Josh Brodsky


It's holiday season!

Growing up as a Jewish boy in a suburb outside of Boston, I always loved this time of year. I have fond memories of school vacation, my brothers and me playing in the snow or racing each other on sleds down the hill behind my family's house, and of course, lighting the Hanukkah menorah with my parents and brothers. And how can I not mention the eight days of presents!?! What's not to love?

Well, the holidays are upon us once again. And once again, songs of the season fill the air. Well… perhaps that's putting it lightly. They dominate the air. They engulf it. It seems that literally everywhere you go, whether it be a shopping mall, supermarket, restaurant, coffee shop, hotel lobby, convenience store, or airport terminal, your aural senses are immediately assaulted by the holiday Muzak wafting from the speakers. And let's face it: all you hear is Christmas music. You would be hard-pressed to find someone who does not feel that holiday tunes are dominated by songs of mistletoe, sleigh bells jingling, yuletide cheer, and that reindeer with a red nose. Now let me be clear: I do not mean any disrespect to Christmas music and I certainly do not intend to offend anyone who celebrates the holiday. In fact, my mockery is borne out of a paradoxical appreciation of the genre. As a singer and, generally speaking, a fan of vocal music, I have come to develop a sincere fondness to much of this tried and true Christmas music repertoire. However, I have always been frustrated by the substantial lack of Hanukkah music that has made its way into the mainstream. For much of my life this has been a giant cultural dilemma I have had to face.

I grew up in a musical family. My mother was an elementary school music teacher and my father dabbled in composition. One of the pieces that my father composed was a children's Hanukkah song that ended up being taught to toddlers at the synagogue that my family belongs to. The song was written over 25 years ago, and continues to be sung by young Hebrew school children to this day. For this holiday season, I decided to do an a cappella arrangement of it. At Redline's holiday concert last weekend, we delivered the first ever live a cappella performance of The Menorah Hora. I hope you enjoy listening to it as much as I enjoyed arranging it.

On behalf of Redline, I'd like to wish you all Happy Holidays!

-Josh
Redline
www.redlineboston.com
---
"You Make Me Wanna," featuring Redline and a talented cohort of other groups, will grace the track list of the ninth annual installment of the acclaimed a cappella compilation series, Sing.
Recorded in April 2012 at the BOSton Sings (BOSS) A Cappella Festival, the track is a jazzy remake of the R&B hit made popular by Usher and showcases a stellar arrangement by Tom Anderson of Random Notes and Clare Wheeler of the Swingle Singers. We had the privilege of contributing our voices to the recording, along with Cadence, Ball in the House, Voices in Your Head, and the 2012 BOSS VIPs.
We are thrilled to be included on the Sing compilation for the second year in a row! Last year, our recording of Break Anotha, from our award-winning debut album Inbound, was selected for Sing 8: Too Cubed.
Created in 2003, "the Sing series has quickly developed into a yearly collection of some of the world's finest and most diverse vocal music," and consistently features "some of the biggest names in the a cappella universe" (from www.casa.org). Digital sales of Sing 9 will begin on Tuesday, November 6 in most digital marketplaces, and will be available as a free download to all CASA members.
A lot of amazing people contributed to the production of "You Make Me Wanna" and we want to give credit where credit is due. The recording was co-produced by Charlie Friday and Tom Anderson, tracked and edited by Charlie Friday and Amanda Aldag of Clear Harmonies Productions, mixed by Danny Ozment of Emerald City Productions, and mastered by Dave Sperandio of Vocal Mastering.
Check out the track HERE!
---
Redline is now on Spotify. Canwegedda giggity?
---
Hey Redline Fans!
It's been a while, so we thought we would give you a bunch of juicy updates all in one delicious bite. In this edition of the Redline newsletter, we update you on our CARA Award wins, recap our amazing experience attending and performing at the first ever Boston Sings [BOSS] A Cappella Festival, get you pumped for some brand new tunes in our set, and let you know about our Summer Street Sing Series - beginning TONIGHT!
Happy reading, and we hope to see you this summer!
---
---
---
At the end of last year, Redline was very sad to say goodbye to two of its long-time members. Brett Ferguson (Bass, '07-'11) moved to the Big Apple, where he is (among other things) pursuing a solo singer/songwriter act. (He is releasing an album. You should get it.) Matt Edwards (Tenor, '09-'11) moved to Colorado with his wife and new daughter, where he is kicking a$$ and taking names per usual. Our sincere thanks to the both of them for sharing their voices and their dedication to making Redline awesome.
[We miss you. RL4L, bruthas!]
With some spots open in the group, we held auditions last month to recruit some new talent - and boy did we hit the motherload. We heard some pretty exceptional singers, and in the end we think we've managed to snag a couple of real stand-out musicians (and all-around great guys!)
Without further ado, Redline is thoroughly jazzed to announce the two newest additions to the roster:
Kevin Guest - Bass
An Ithacappella alum and aspiring a cappella sound engineer, Kevin brings a very rich musical experience to Redline. 
Kevin's got that (boom-ba-doom boom, boom-ba-doom boom) bass sound that makes the floors shake and your knees buckle, so hold on to your seats when you see him at our next show! 
———————————————————————————————————- 
Brad Range - Tenor
Brad - a mechanical engineer by day - is our new resident Southern boy, hailing from Texas via Georgia.
(Consequently, he like bow ties —>)
With no fear of ledger lines, Brad lives up to his surname. A solid addition to our treble staff, we're stoked to have Brad on board!
———————————————————————————————————-
You can see the new guys in action at one of our upcoming gigs (like this one, or this one). Show our new recruits some love!
Welcome to the family, Kevin and Brad!
---
"Just the Way You Are" - a track from Inbound arranged by our very own Josh Brodsky, has been getting some pleasantly positive attention as of late, and this gives us a warm, fuzzy feeling on the inside.

Just a couple of months ago, we were giddy to learn that the track had been included on the first edition of Voices Only Forte, a select compilation of tracks released by professional and other non-scholastic groups. (Have you checked out this album yet? Cuzyashould.)
Today, Dave Bernstein over at Acatribe (@acatribe on the Twitters) has published a blog post titled "Overdone, or Cooked to Perfection?" in which he discusses a couple of a cappella arrangements that he thinks breathe new life into otherwise beaten-to-death covers.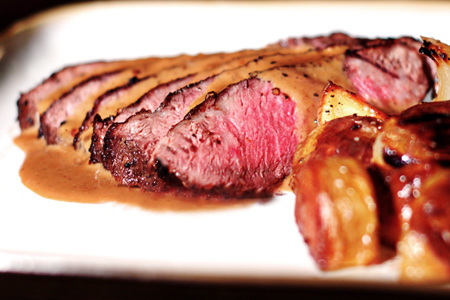 We were stoked that Dave chose to profile JTWYA as one of the two tracks that, in his words, "not only kept my attention, but have me hitting repeat frequently." He discusses in detail the arranging choices that make the cover work for him, and we encourage you to head over to the blog to check it out yourself! Here's a highlight or two from what he had to say:
Look, this is what arranging should be: thoughtful, engaging, and also appropriate for your group.
And this made us smile:
I guess I should say thanks to Redline for taking a song I never wanted to hear again and giving me something I can dig into repeatedly.
Well then we guess we'll say "you're most genuinely welcome!", and offer our thanks to Dave for his thoughtful remarks and kind words. We're thrilled you like it!

We never get tired of hearing feedback from the a cappella community and from our fans far and wide - so thank you, and keep it coming!

Oh, and…check out Just the Way You Are on iTunes!
---
---